Vital C IT Advisory:
For any queries, clarifications and problem regarding the new IT System please call Edwin Sison of the IT Department at 631-1899 or 0917-5439586. You can also send your concerns via email to it_vitalc@yahoo.com
Licenses and Certifications of Vital C Health Products:
Halal Certifications
---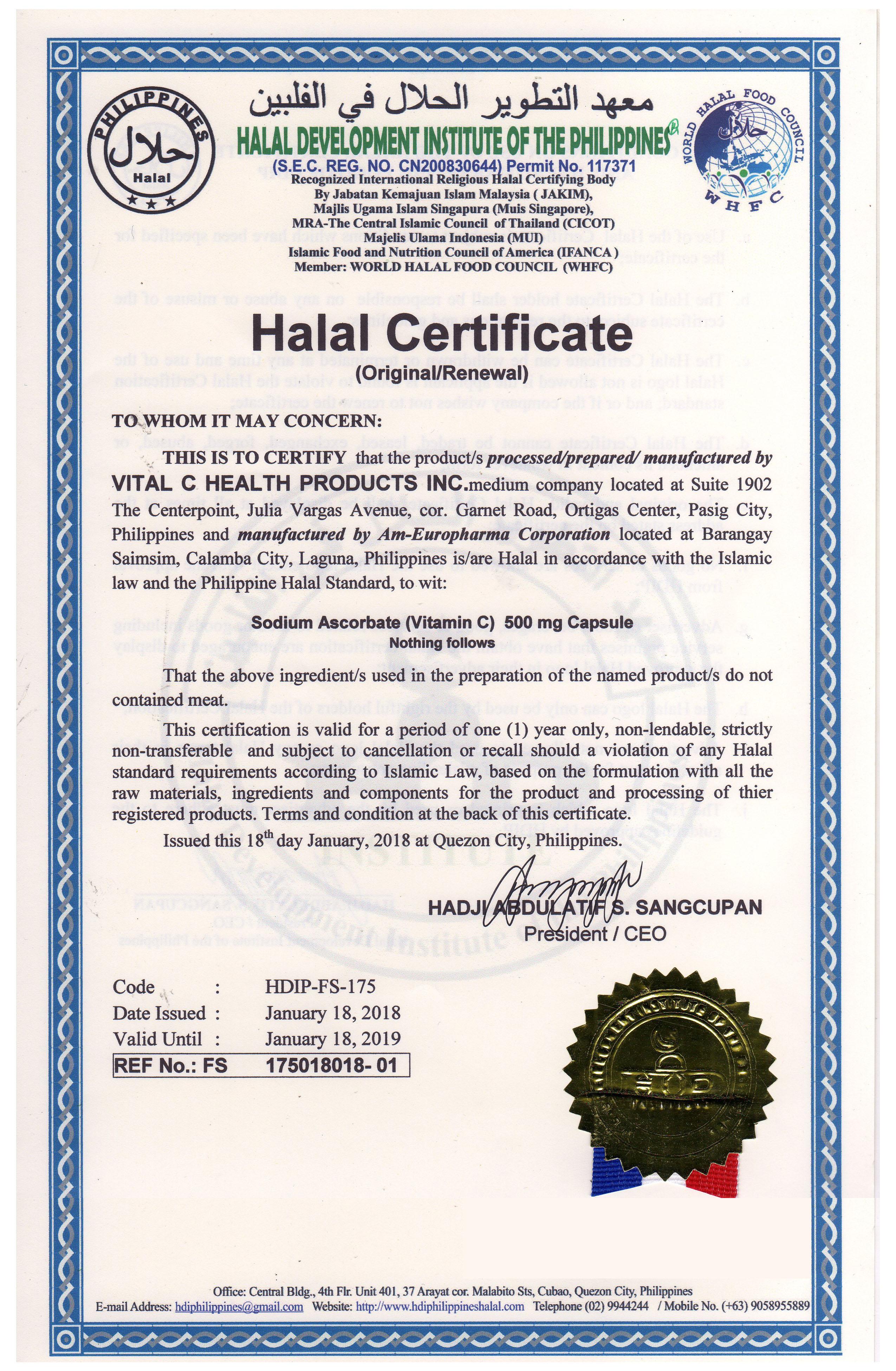 Vital C Products that use Veggie capsule capsules are also Kosher certified and Vegetarian Society Approved.
---
Food, Drugs and Cosmetics Authority Certification
---

FDA's Certificate of Free Sale.
---
Securities and Exchange Commission
---